I love my new camera!
Anyway, Sergeant Dingleberry has again chosen to join us today as an airbrush volunteer.
Here he is with another coat of Chaos Black as a starting point.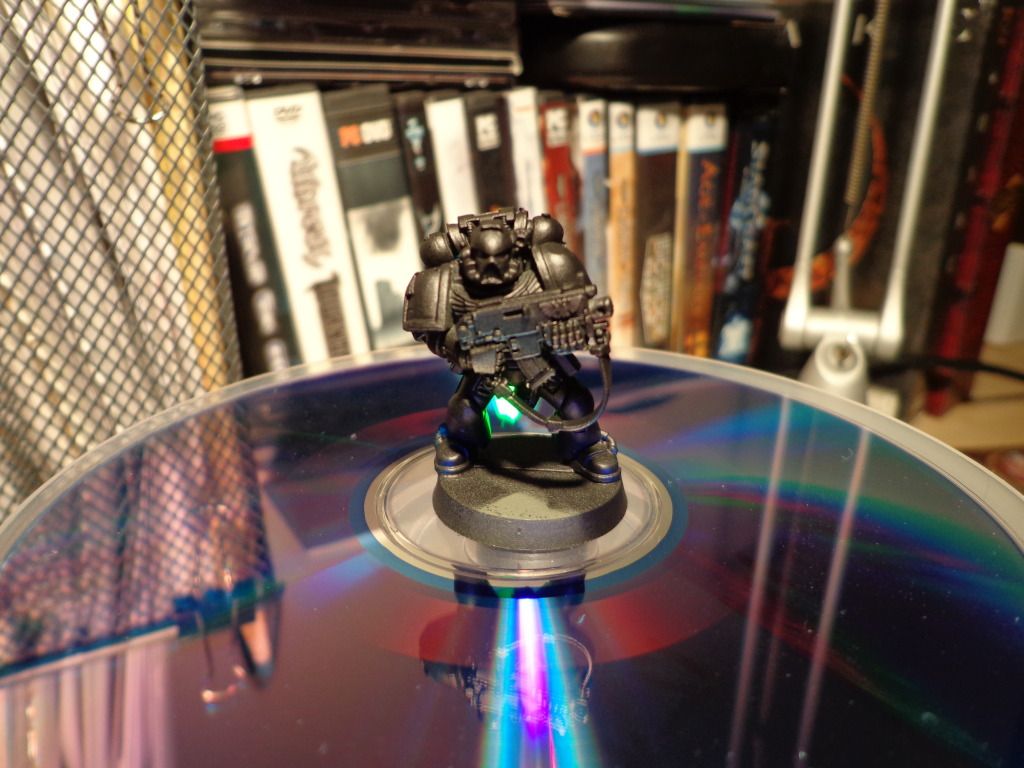 Damn... what a nice picture. The next one didn't turn out as good which is a shame. However, it is my fault, not the camera's.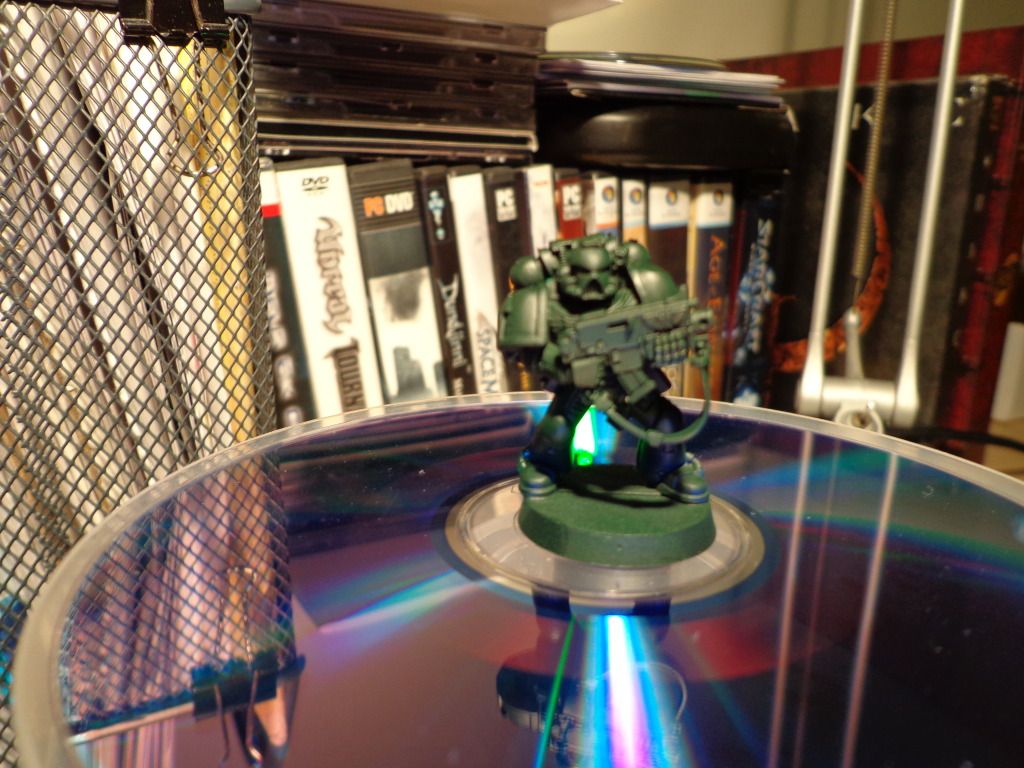 And last we put Sergeant Dingleberry up next to his buddy Private Doofus who was just sprayed with Army Painter's Angel Green. The difference between the two is pretty easy to see.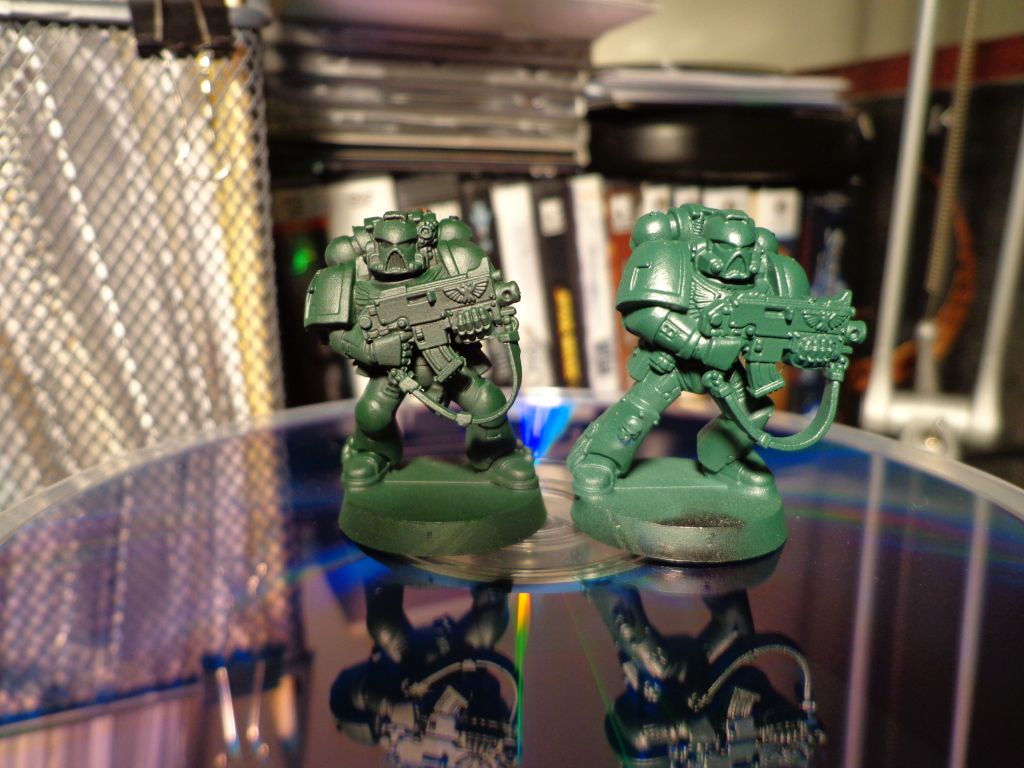 Basically airbrushing allows you to skip the washing with Devlan mud step for shading. The airbrush leaves the Chaos Black in the recessed areas and I could go straight to highlighting with this guy. I've got to practice my trigger control... that is the one thing about a dual action brush. It seems like I have to pull the trigger quite a ways back to get decent flow but then again I may just be impatient.
Oh yeah, and for the record Vallejo Model Air Olive Green is a prefect match for Dark Angels Green if you are going to airbrush your minis.